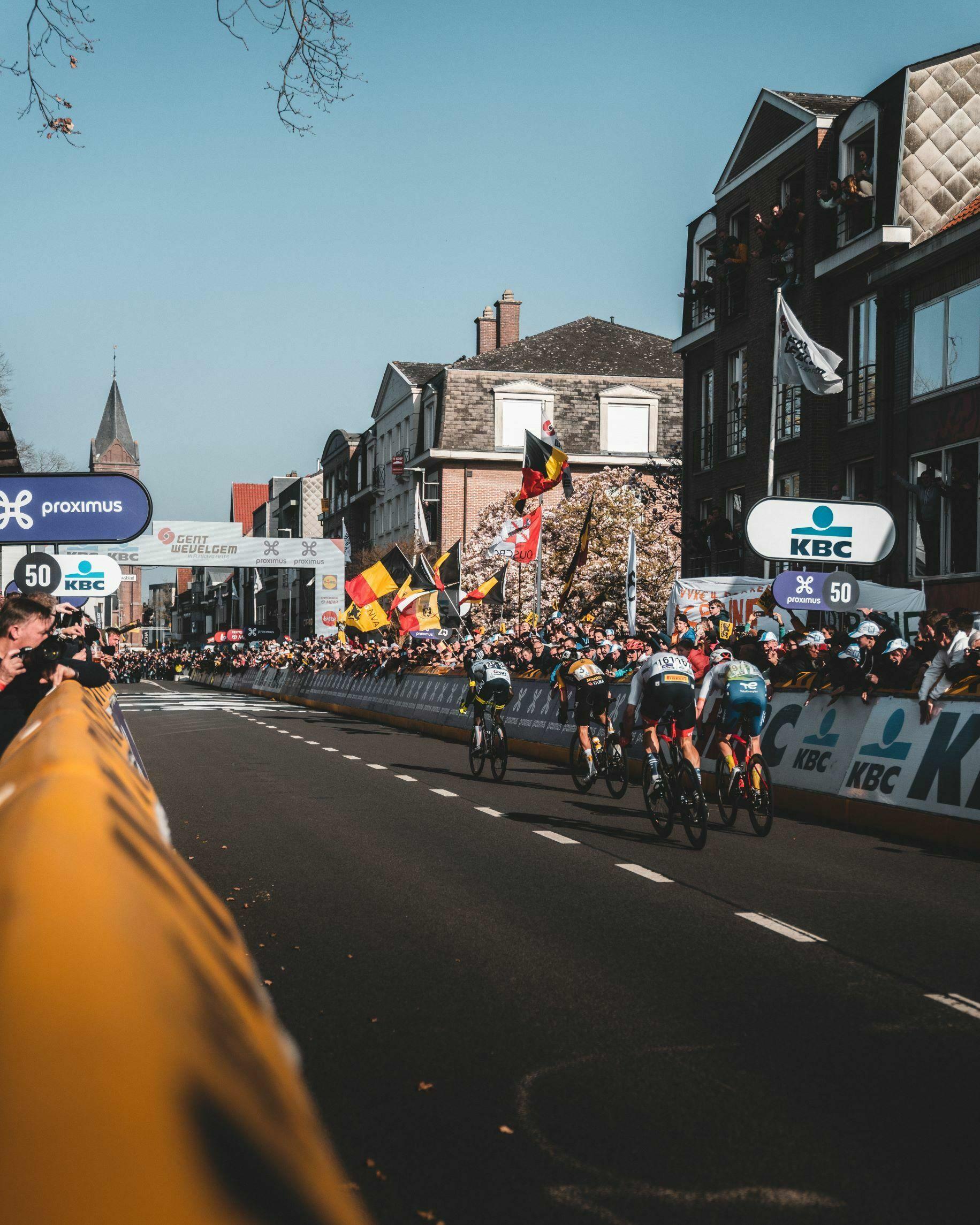 Start the race weekend at the Gent-Wevelgem Opening night
Start the race weekend at the Gent-Wevelgem Opening night
The weekend of 25-26 March 2023 is all about Gent-Wevelgem and the races in Flanders Fields. On Friday evening 24 March, you can attend the Gent-Wevelgem Opening night in the centre of Wevelgem.
Do you live nearby or have you already travelled to the region for the sportive on Saturday and the race on Sunday? Then be sure to come over to the Guldenbergplein in Wevelgem on Friday evening. With a drink in your hand, enjoy the Opening night during which associations compete against each other in a relay race on their bikes. The course is illuminated and decorated, and the participants also showcase their original side by dressing up not only themselves but also their bikes. The jury does not only consider sportsmanship; in addition to the fastest team, they also crown the best dressed participant and the best decorated bike. These last two prizes are also open to participants in the free ride. This is what the Gent-Wevelgem Opening night program looks like
18:30: Registration participants relay race*
19:00: Relay race for associations of Wevelgem
20:30: Free ride for everyone who wants to participate
21:15: Podium ceremony
21:30 – 22:00: Drink with music Guldenbergplein
*Helmet obligatory.
Register here for the relay race.